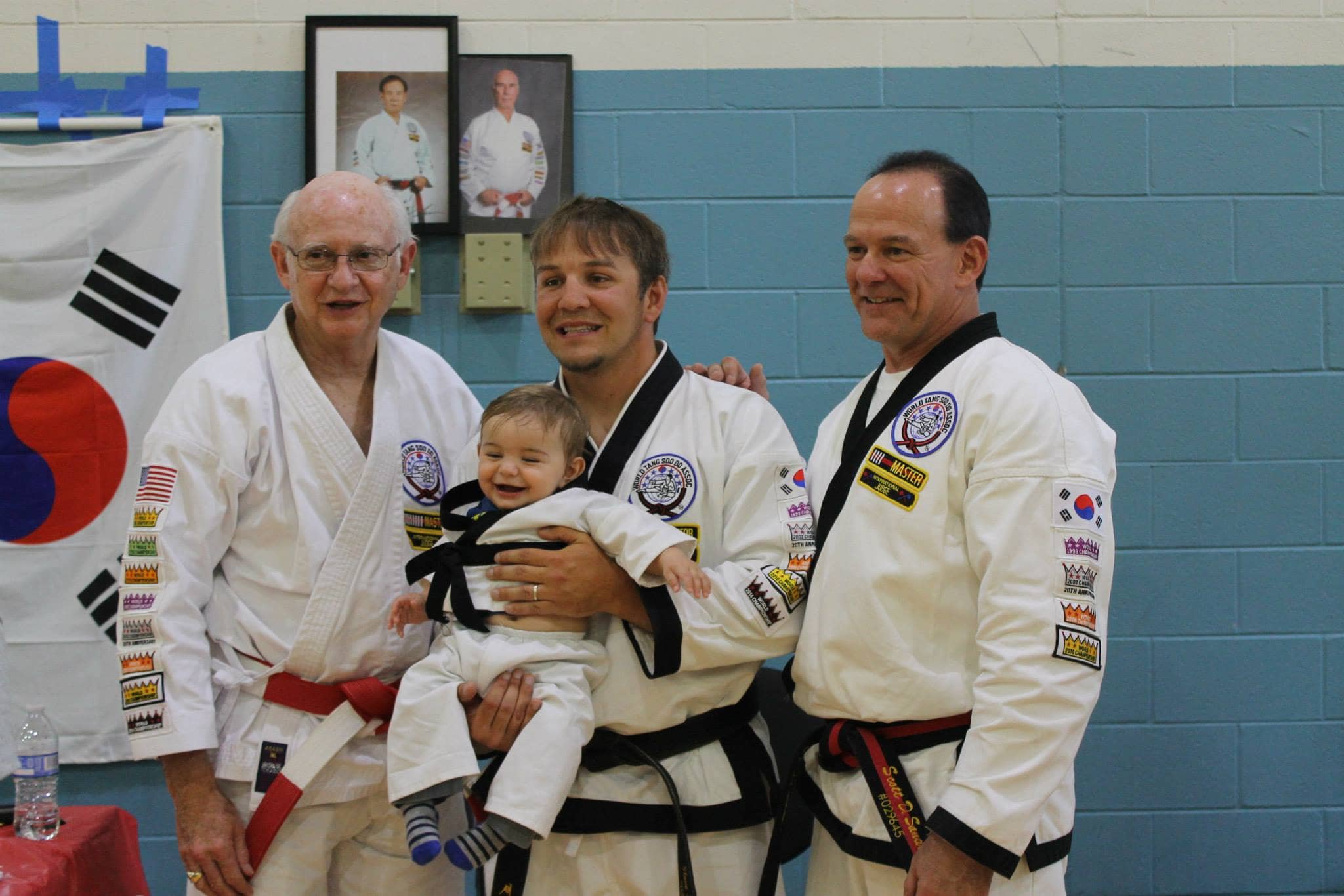 Lee Sandt
Program Director and Chief Instructor
Mr. Lee Sandt began his martial arts journey in Tae Kwon Do at the age of 7, Shortly after he began his training, his dad Chief Instructor Mr. Scott Sandt began his training. About a year later Mr. Lee Sandt's younger brother Mr. David Sandt (3rd degree Black Belt) at the early age of four began his training.
He has been training with his family for over 15 years and gains a lot of moral support also from his mother Kathy Sandt at every tournament and test.
Lee is currently a Third degree Black Belt in Tang Soo Do. He has been the 7 time consecutive World Tang Soo Do Association overall grand champion in Region 21, and also 2004 Georgia AAU point sparring champion. He has been training Brazilian Jiu Jiitsu for 10 years under professor Paul Creighton and is currently a Brown Belt.
Mr. Lee Sandt has a lot of experience teaching children and adults; about 8 years to be exact. Mr. Lee Sandt loves teaching all ages. By the time he was 12 years old he was helping and assisting students in classes and began teaching when he was 15 years old. Especially went he can help his students to attain their goal of Black Belt.
In 2001 Mr. Lee Sandt was a chief instructor at the brand new studio Karate World of Oakwood, which is now Rock Solid Karate. One of his most rewarding times in the martial arts was testing for his Black Belt with his Dad. Another one of the his most rewarding victories as an instructor is when Rock Solid KarateÆs very own Mr. Steve Shepard won the 2006 World Championships.
The dream of the Sandt team was to own a brand new studio and have a bigger building. In 2007 that dream came into play when we opened the brand new state of the art studio Rock Solid Karate in Gainesville, GA.