Beginner Kids Karate Classes Enrolling In September
Kids Are Crazy About Our Karate Program!
If you're searching for a fun way for your child to gain confidence, become fit, and learn more focus and self control, look no further! At Rock Solid Karate in Gainesville Georgia, we give kids the skills and discipline to succeed in many ways!
Whether you want your child to get fit, gain focus and discipline, or be better prepared against bullies, they'll gain the skills, knowledge and confidence to succeed.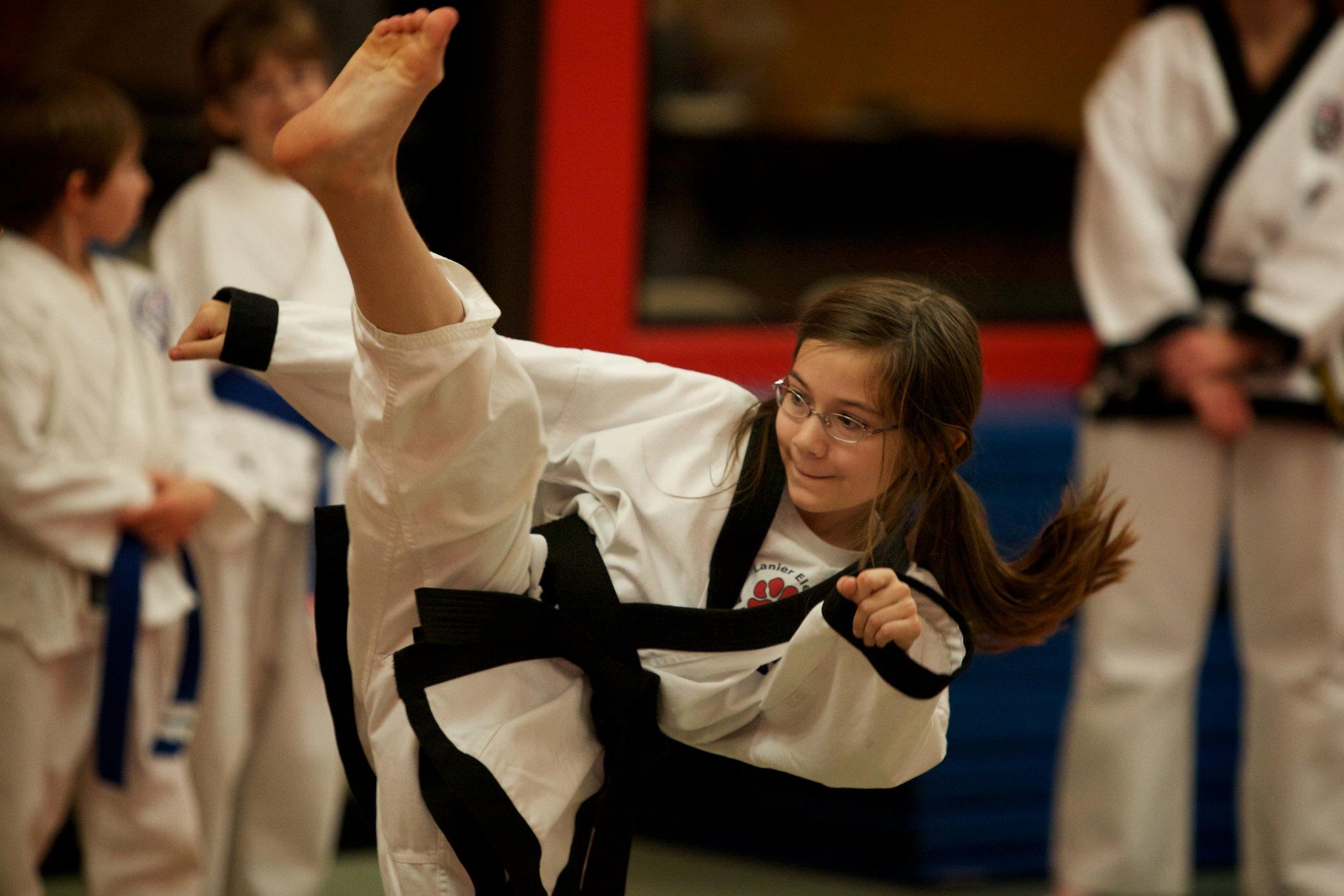 With two separate age appropriate groups to choose from:
Tiny Tigers - which is available to children ages 3 1/2 to 5 1/2 years old. This class has a positive, high energy impact on every student and is truly a joy for the parents to watch.
Junior Achievers - created for 6 to 12 year olds, this class is broken into a Beginners and an Advanced class. Both with a Black Belt achieving mind set.
Are you ready to give your child a kick start in life?
Whether you live in Gainesville, Flowery Branch, Lula, Winder, Hoschton, Talmo, Cumming, Braselton, Buford, Oakwood or Cleveland Georgia, we invite you to find out more! Just fill in the request form to take the first step TODAY!
Benefits of Kids Karate
Kids get strong, fit and flexible
Gain more dexterity and motor skills
Learn to say ôNOö to negative peer pressure
Learn to overcome fears and challenges
Adjust well to separation
Learn to deal with teasing and bullying
Able to protect themselves with practical self-defense
Learn to set and achieve important life goals