Birthday Parties
Have a Kick'n Birthday Party at Rock Solid Karate in Gainesville and Flowery Branch, GA!!!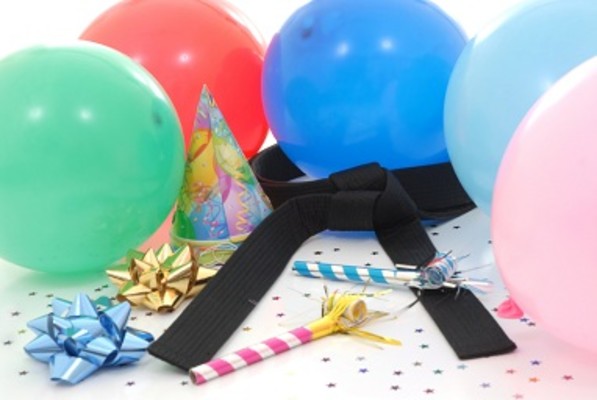 If you want a creative idea for an amazing stress free birthday party for your child than choose Rock Solid Karate in Gainesville, GA. Our Birthday Parties are held on Saturday afternoons.
Your child's birthday party will be supervised by one of our Black Belt Instructors. The Instructor will take care of everything including check in, game supervision and activities, and have tables set up for your refreshments. We will also take care of all invitations and confirmations in advance!
The parties can be for people who are students and/or non students. Basic karate instructions and lots of games will make this a fun and exciting party! We tailor the party to be as fun as possible for every individual.
Here is a list of all the amenities we will take care for your birthday party:
Serve your food and refreshments to guests
Cut Cake with sword and serve to guests
Entertain your guests with fun games
Give VIP karate passes to your guests
Hand out gift bags if you choose to give those out
Present Birthday Child with a Special Prize
And we clean up all the MESS!!
Please call us at 678-450-0055 as soon as possible to reserve your child's birthday party and to ensure your date is available.