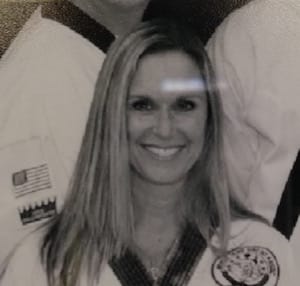 Robin Moses
Robin Moses started in martial arts in 2001. She is an excellent instructor for groups of all ages but now specializes in our adult program. She is responsible for helping many students at Rock Solid Karate attain their Black Belt. She received her first degree black belt in 2004, second degree in 2006 3rd degree in 2009, and received her 4th degree Masters Belt in 2017.
Robin stared assisting as a color belt and received her instructor certification once she received her black belt. Robin teaches all ages and belt levels.
Robin lives in Flowery Branch and also works as a personal trainer and group fitness instructor.