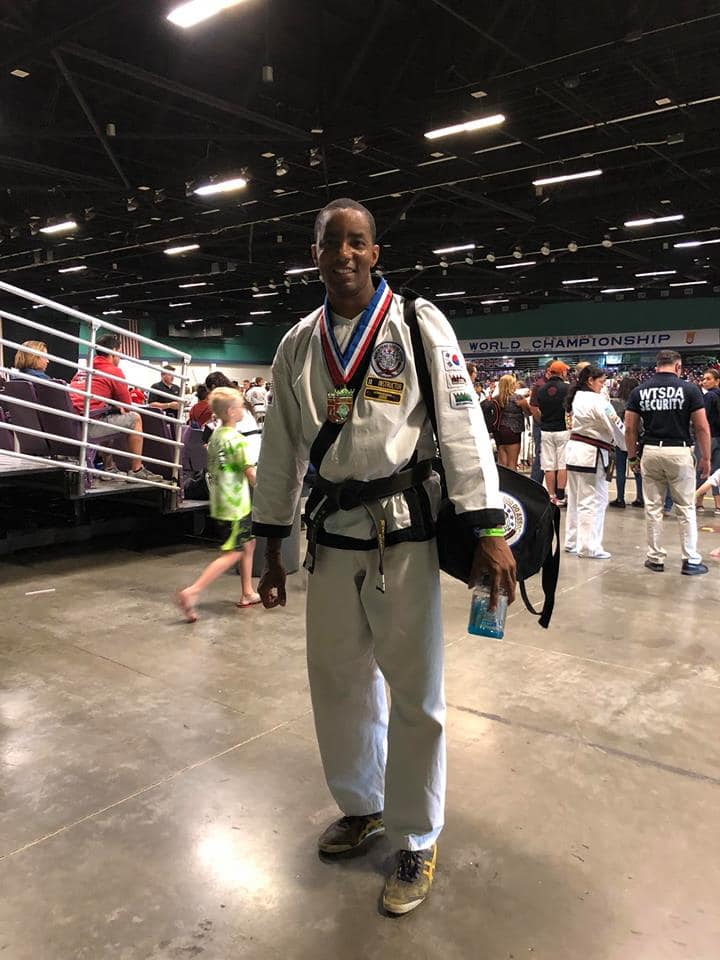 Ron Henry
Ron Henry has been training in Tang Soo Do for over 7 years. He began training in 2011 under Master Scott Sandt and has been passionate about martial arts ever since. Ron has won several Regional cups at both the gup and black belt ranks. He has competed in the 2014, 2016, and 2018 World Championships and has won medals in all 3.
In 2016 he tested successfully for second degree black belt and won best in test. As a 2nd degree black belt he began working towards his goal of becoming a certified instructor. He realized this goal in early 2018. He enjoys teaching and views it as one of the most important aspects of his development as a martial artist. His specialties include forms, weapons, sparring, and kicking techniques. He also runs a website dedicated to the advancement of martial arts called https://improvemykarate.com
Ron attends and has taught at Region 21 black belt camps which are designed to share the newest techniques among the studios or Region 21. He enjoys doing all he can to advance the art of Tang Soo So.