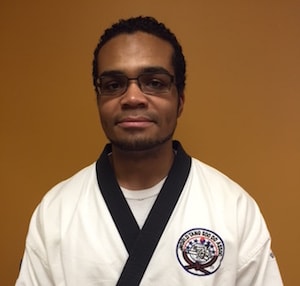 Joseph Mitchell
Joseph Mitchell has been training in the martial arts for over 15 years. He began his studies at the age
of 5 and trained under the National Tang soo Do Federation. Joseph joined the World Tang Soo Do
Association at age 10 under the instruction of Master Scott Sandt at Karate World/Rock Solid Karate.
Joseph has won several Regional bronze and silver medals in forms and sparring. In 2007, he won the
first place regional gold medal in forms. As a 2nd degree black belt at the age of 16 he became the first
place 2012 World Champion in weapons (staff). For over 4 years he has assisted in teaching tiny tigers,
youth, and adult students. Joseph is currently a 3rd degree Black Belt. He attends Region 21 camps,
tournaments and is still a strong competitor at World Championships. He is a great instructor and
assistant. He one of the best technicians at Rock Solid Karate. All of his techniques demonstrate power
and control. He is one of the best martial artists that we have at Rock Solid Karate.